Hi James, Drove the jalopy for the first time this weekend, here are a few pics for you. The engine runs great - fired at the first touch of the starter. Needs a fuel pump, though, so we never really got it running like it should. I almost called you and asked you to come on down and stop at NAPA on the way!!! I am not sure how I want to run the lines for the fuel pump yet, but we will figure it out. I am debating between hiding it all on the frame rail like the kits they sell from Snyder's, or removing the sediment bowl and putting the fuel pump there so the lines don't have to go down to the frame rail and all the way back up the firewall. Anyway, the car ran STRONG - much quicker than I expected. You are right, this will be plenty of motor for me once I get it dialed in. Also, the brakes, steering and gearbox all work GREAT. It is gonna be a hoot to drive. I hope all is well with you, thanks again for your help with the engine.
Hope to see you soon, Will Kimble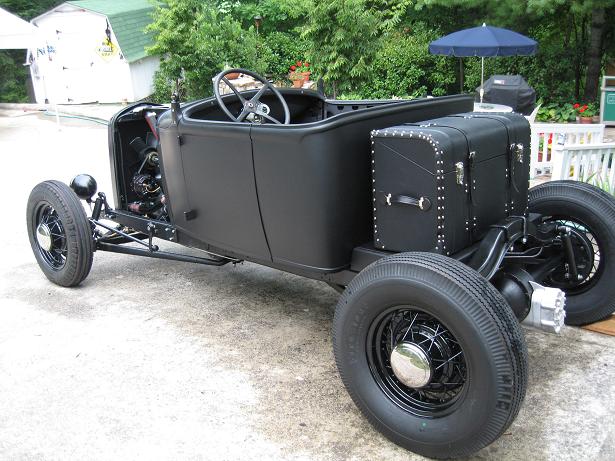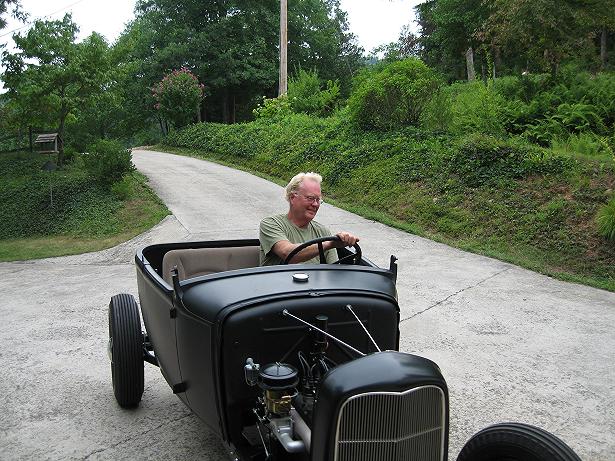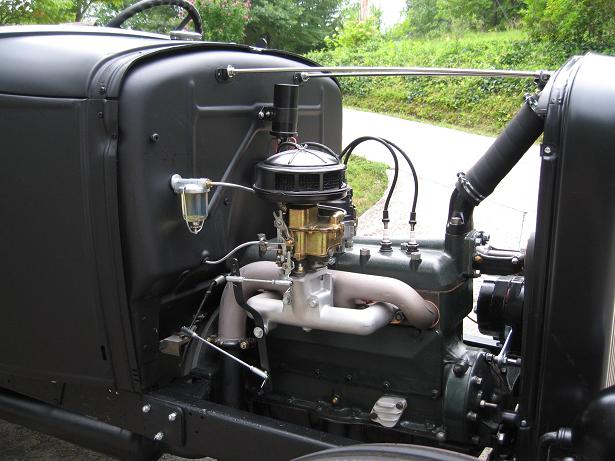 1932 Model B engine with Snyder's high compression head Rebuilt and modified by James Rogers-Dreamwerks Model A&B Engines in 2008 for Will Kimble Cincinnati, OH
---
Hi James,
I just got home from picking up the motor that you rebuilt for my wifes pickup, and I want to tell you how impressed I was with your attention to detail,
and having the motor running on an engine test stand when I got there was very impressive.
That let me come home knowing that the motor was in tip top running condition even before I installed it in her truck.
My wife was happy that it was painted nicely, and commented on how nice it looked. Thanks again for you great work. Regards,
Will and Peggy Cronkrite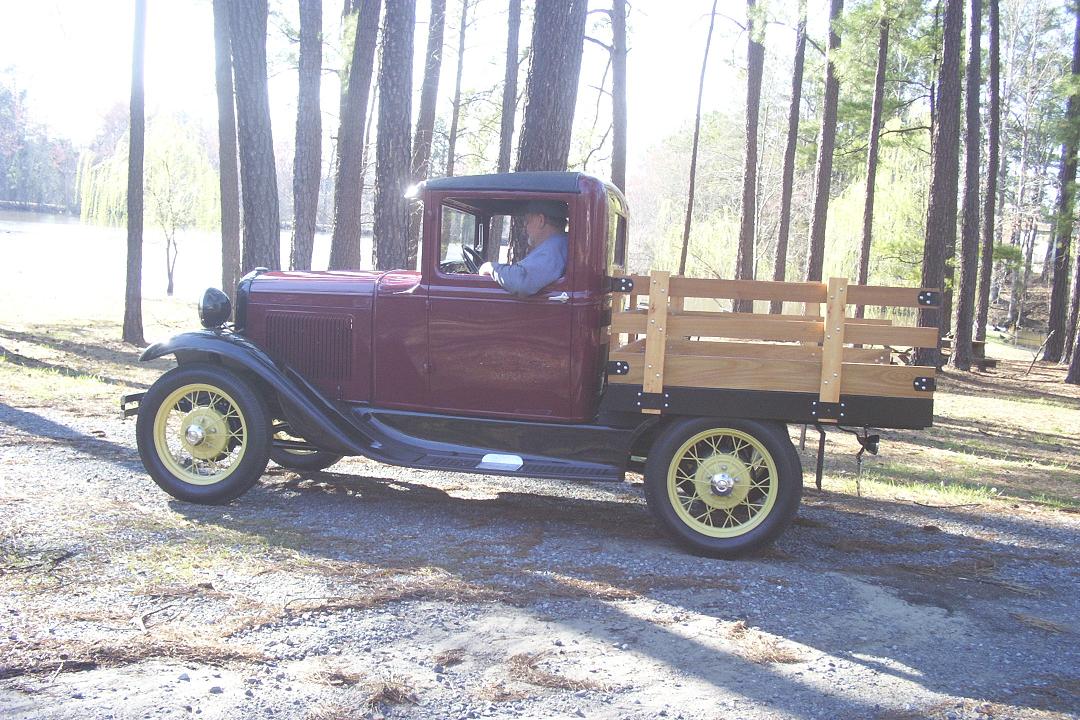 Model A engine built for Will Cronkrite (RockHillWill) by James Rogers-Dreamwerks Model A&B Engines
---
Hi James,
First test drive this weekend. Started right up. Had to reset the float level, other than that she purrs like a kitten!!
Pete Baker
Ipswich, MA
Model A engine rebuilt and shipped to Peter Baker by James Rogers-Dreamwerks Model A&B Engines
---